Ernesto Figuera
from Great Waters Brewing Company
Pollo Sauce
Posted: 10/3/2013
INGREDIENTS:

This Spanish chicken in sauce recipe is not complicated and can be made with a whole chicken cut into pieces, or with boneless, skinless pieces for a lower calorie option. The garlic, onion and white wine combine to make an absolutely delicious sauce – especially for dipping bread or drowning your rice.
Prep Time: 5 minutes
Cook Time: 40 minutes
Total Time: 45 minutes

Ingredients:
• 1 whole chicken or 10-12 boneless, skinless pieces of thigh or breasts cut into pieces
• 1 handful of bread crumbs
• 1 clove garlic, peeled
• 1 yellow onion
• 2 sprigs of Italian parsley
• 2-3 threads saffron
• 1 cup white wine
• 1/3 cup olive oil (approximately)
• salt to taste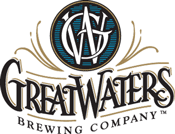 INSTRUCTIONS:

This Spanish chicken in sauce makes 4-6 servings.
Note: You'll need a wooden or plastic mortar and pestle for this recipe. Why use a mortar and pestle? Using a pestle in a downward circular motion to force ingredients against the surface of the mortar and smashing it will release more flavor than using a food processor. (It doesn't need to be plugged in and it's easier to clean, too!)
Pour a few tablespoons of olive oil in a large frying pan and heat on medium heat. Add chicken and fry a few pieces at a time, turning over as they brown. You do not have to cook thoroughly – simply brown the pieces. As you remove the chicken from the pan, put on a plate and set aside.
Using the olive oil left in the pan, add a handful of bread crumbs and fry for 1 minute, stirring constantly. Remove and reserve in a bowl.
Peel and chop the onion. If necessary, add a tablespoon of olive oil to the pan, and sauté the onion on medium heat, careful not to burn it. Remove the sautéed onion with a slotted spatula and place in the mortar. Using the oil in the bottom of the pan, sauté the garlic clove. As soon as the garlic starts to brown, remove it and place in the mortar with the onion.
Break the parsley sprigs into pieces and add to the mortar. Add saffron and bread crumbs to the mortar and "grind" together with parsley, onion and garlic using the pestle.
Wash the frying pan and add 2 tablespoons of oil. Heat pan on medium. Add the browned chicken.
Add a bit of white wine to the mixture in the mortar and swirl around, then empty into the pan with the rest of the wine. Add water and stir.
Cook chicken for 20-30 minutes on medium heat, partially covering the pan. A few minutes before serving, sprinkle a couple teaspoons of chopped parsley over the top and continue cooking. Serve with white rice or fried potatoes.
Cook Time: 45 minutes