Brian Kooman
from McCoy's Public House
Pork Shoulder With Mustard Spatzle, Sautéed Kale And Apple Compote
Posted: 09/5/2013
INGREDIENTS:

3 pounds pork shoulder cut into 6oz pieces
2 teaspoons salt
1 tablespoon olive oil
2 carrots, cut into 2-inch pieces
2 celery ribs, cut into 2-inch pieces
1 onion, cut into 2-inch pieces
2 bay leaves
1/2 teaspoon black peppercorns
1/2 teaspoon juniper berries
1/2 teaspoon mustard seeds
1/2 teaspoon coriander seeds
1/4 teaspoon cumin seeds
3 cups water
2 tablespoons vegetable oil
Pat pork dry and sprinkle all over with salt. Heat olive oil in pot over moderately high heat until hot but not smoking, then brown pork on all sides, about 10 minutes total. Transfer to a plate. Add carrots, celery, and onion to pot and cook, stirring occasionally, until browned, about 10 minutes. Return pork to pot, along with bay leaves, spices, and water, and bring to a simmer. Cover pot with lid, then transfer to oven and braise, turning pork over once, until center is tender but not falling apart when pierced with a paring knife, 2 1/2 to 3 hours.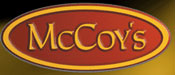 INSTRUCTIONS:

Mustard spatzle
4 large eggs, at room temperature
3/4 cup milk
3 tablespoons Dijon mustard
1 tablespoon snipped chives
1 teaspoon salt
1/4 teaspoon freshly grated nutmeg
2 cups all-purpose flour
Bring a large pot of salted water to a boil. In a medium bowl, beat the eggs with the milk, mustard, chives, salt and nutmeg. Add the flour and stir until a sticky batter forms.
Scrape one-third of the batter into a large colander with 1/4-inch holes. Working over the pot of boiling water, scrape the batter across the bottom of the colander with a rubber spatula to press it through the holes. Gently stir the simmering spaetzle, then press the remaining batter through in 2 batches. Stir gently and simmer the spaetzle until cooked through but slightly chewy, 1 to 2 minutes. Drain the spaetzle in a clean colander.
In a large skillet, melt the butter over moderately high heat. Add the spaetzle and cook, stirring frequently, until thoroughly coated. Transfer the spaetzle to a bowl and serve right away.
Sautéed kale
1 1/2 pounds young kale, stems and leaves coarsely chopped
3 tablespoons olive oil
2 cloves garlic, finely sliced
1/2 cup vegetable stock
Salt and pepper
Heat olive oil in a large saucepan over medium-high heat. Add the garlic and cook until soft, but not colored. Raise heat to high, add the stock and kale and toss to combine. Cover and cook for 5 minutes. Remove cover and continue to cook, stirring until all the liquid has evaporated. Season with salt and pepper to taste
Apple compote
2 cups water
1/3 cup sugar
1 tablespoon Brandy
1/2 teaspoon ground cinnamon
1/8 teaspoon ground cloves
1/8 teaspoon ground nutmeg
Pinch salt
8 largeapples, peeled, cored, and cubed
In a large saucepan, combine the water, sugar, Brandy cinnamon, cloves, nutmeg, and salt and bring to a boil. Boil gently until the sugar is dissolved and the mixture thickens slightly, about 5 minutes. Add the apples and return to a boil. Lower the heat and simmer, stirring occasionally, until the apples are very tender and the mixture thickens, about 20 min
Cook Time: